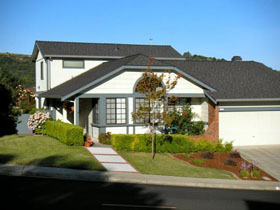 Nachstehend erhalten Sie eine Auswahl aus den besten Tauschangeboten der letzten zwei Wochen. In all diesen Inseraten ist Österreich als eine der Wunschdestinationen aufgeführt. Eine gute Gelegenheit, Ihren nächsten Wohnungs- oder Haustausch mit HomeLink zu organisieren…!
AUSTRALIEN – Brisbane, 25k, NW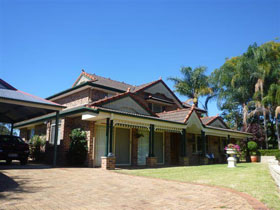 WE HAVE AN EXCHANGE TO SCOTLAND IN MAY, 2015….. but we would still LIKE AN EXCHANGE FOR JUNE/JULY, 2015, WITHIN THE UK OR TO EUROPE, while we are overseas.
The small village of Samford is in a rural area set in the hills about 25kms outside Brisbane and contains a mix of historical buildings, restaurants, trendy cafes, shops, services and a local pub for casual dining.
Samford is a one hour drive to Queensland's finest beaches and tourist attractions e.g. Australia Zoo, Lone Pine Koala Sanctuary, the Sunshine Coast and the Gold Coast, and only 15 minutes to scenic rainforest walks and waterfalls.
Brisbane City is an easy 30 minute drive by car. Samford is only a 10 minute drive from the nearest railway station with a bus service on week days. Shuttle services also provide links to the Brisbane Airport, CBD, and the Gold Coast. A Toyota Prado or Volkswagon Jetta will be provided in the exchange.
Our modern two-storey home is set on two acres in a scenic rural area four kilometres from the Village. The house consists of a master bedroom with ensuite, three additional bedrooms, lounge & dining room, sitting room, games room, kitchen & dining room, and outside barbeque and entertainment area suited to our climate. Our neighbours are very friendly and helpful.
BELGIEN – Bruges, 10k, SE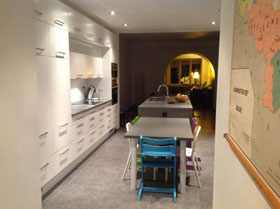 Hello!
Still looking for a summer exchange from the 20th of july until the 30th of july…! Also an exchange from 10 until 26 august would be great! You can suggest all kinds of exchanges during the school holidays. As long as you have a garden, for the children to play in, we're interested! For short exchanges, we also love to visit cities near by: Antwerp, Brussels, London, Amsterdam, Paris, …
During the spring 2012 we have renovated our kitchen and living room. More pictures will be posted soon…
We are happy to welcome you in our art deco-style house. Our house is situated near the trainstation (400m) with a direct connection to Bruges (10min), Brussels (1hour) and Ghent (30min). The sandy beach is only 500m from our front door! Also check out www.blankenberge.be
We prefer exchanges with families with children.
Open for all offers, all countries… as long as you keep the school holidays in mind!
We try to answer all messages.
​
FRANKREICH – La Rochelle, 5k, N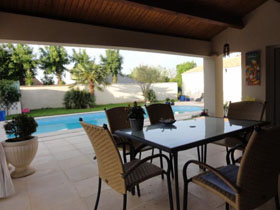 pour la semaine 43. Cet échange est proposé non simultané
Very pleasant & luminous house, quiet district, in a village near sea. Re Island (Ile de Ré) 5km.
Maison trés claire et confortable, dans un quartier trés calme,nous sommes à 10 m du centre de La Rochelle avec une ligne de bus toute les 1/2 heure. A 1/4 d'heure de l'Ile de Ré ou en vélo par le chemin cotier. Le golf de la PREE de Marsilly 18 tours est à 3 mm de la maison
USA – San Francisco, 25m, NE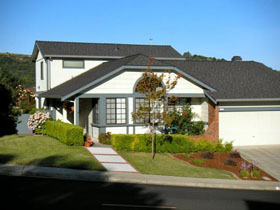 Lovely art and book-filled hillside home w North Bay views; halfway between San Francisco and scenic Napa-Sonoma wine valleys; visit Lake Tahoe, see the majestic Redwoods and explore everyone's favorite U.S. city.
Large grand piano; hundreds of CDs and books; WiFi; walk to pool/tennis; golf 10 minutes.
Particularly interested in Vienna, Dublin, Istanbul and anywhere in Italy